Nick is a wedding and lifestyle photographer located in the  beautiful state of Rhode Island.  He believes in providing quality images that reflect the precious moments of emotion and magic between the couples he shoots for.  With over 10 years experience capturing events, Nick understands the importance of providing images that will tell the story of your special moment which will resonate for many years to come. Nick has worked throughout his career to become a specialist in lighting and post-processing to capture and express a look that is truly unique to his style.  Nick believes that his images speak for themselves, so to see some of Nicks best work check out his portfolio, and while you are at it, check out Nicks blog for his latest and greatest!
We hope you enjoy what you see, and if you do, don't hesitate to get in contact with us!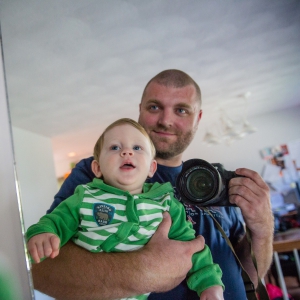 Nick's two favorite things in the world, his son Jack and his camera.